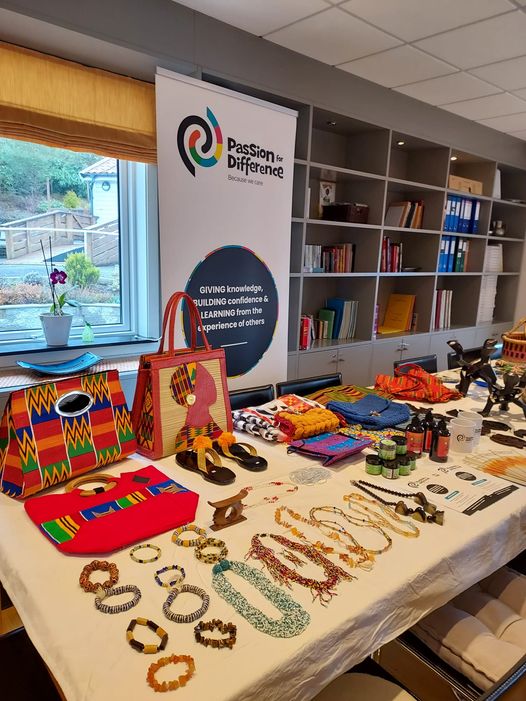 AFRICAN Cultural Exhibition
Donations To The Refugee Camp In Bergen
In 2016, clothes and shoes for different seasons, household detergents and toys were donated to the refugee camp to meet some of the immdediate needs of some of the people who arrived in Bergen.
Solheim Alderspensjonat Exhibition
We organized an African Cultural Exhibition and party to entertain the elderly at Solheim Omsorgsbolig Pluss – Solheim Alderspensjonat
Wool Products were given to parents who participated in the event that focused on the Winter Challenges in Norway.
Plastic Waste Clean-Up support around Kasoa municipality in Ghana- Central Region
Multicultural Events Planning
Multicultural Events planning: National Day Celebrations, Naming ceremonies, Birthday Parties
Provision Of Home & Childcare Services
Provision of Home & Childcare Services Bergen, Norway
Donations To A Crèche In Ghana
Indoor sandals and toys were donated to Gina's Kingdom Nursery school in Kasoa, Ghana.
Music, Dance and Choreography Day
Music, Dance and Choreography Day organized by Passion for Difference (PFD) in collaboration with In His Presence Choreography at Bergen Internasjonale Kultursenter Norway
Internasjonale Migrasjonsdagen
I anledning markering av den Internasjonale Migrasjonsdagen 2020. PFD støttet av VI og Bergen kommune.
Food and Cultural Exhibition in Bergen, Norway
A speech delivered by Joe Aseerwatham, Leader for the Council of Immigrants in Bergen/ Vestland County at the maiden Food and Cultural Exhibition organised by Passion For Difference (PFD) in Bergen, Norway. #PFD #FoodandCulturalExhibition2021